Littérature anglaise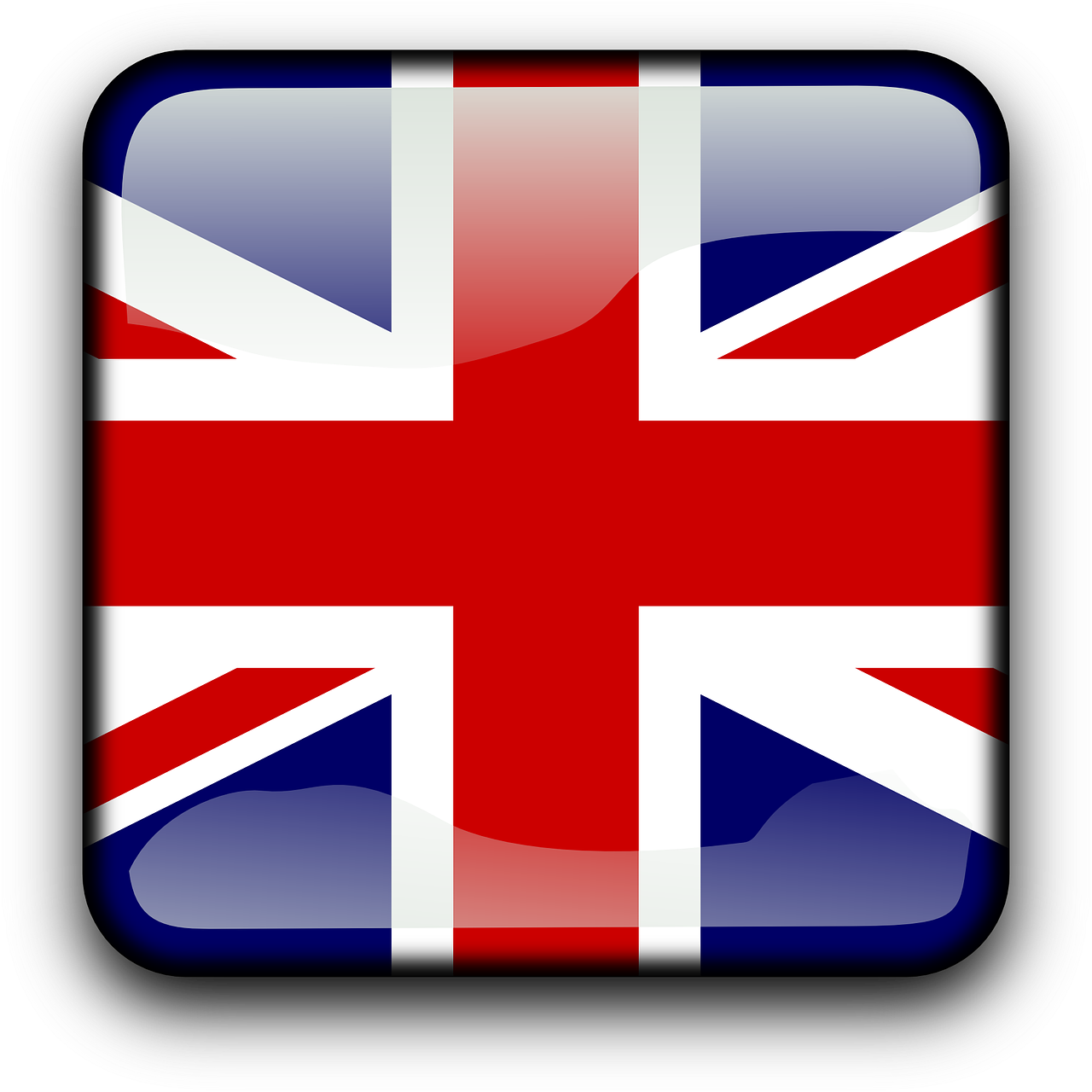 Le collège Saint-Michel a la volonté d'encourager la lecture d'oeuvres en anglais. Vous pouvez découvrir différents types de romans et documentaires, pour tous les niveaux.
Toute la sélection :
Alex et le rêve de la New York Star
de Stéphanie Benson
Syros, 2015, 94 p.

Alex est en vacances chez sa tante qui habite New York. Ses cousins, passionnés de rap auquel lui-même ne connaît rien, n'ont qu'un nom à la bouche : celui de Diandra, une jeune star très populaire aux États-Unis, qui a disparu deux jours plus tôt. Qu'est devenue Diandra ? C'est Alex qui va le découvrir par hasard, en visitant la ville...
---
---
---
Blitz Britain
de Philippa Boston
Les éditions Didier, 2014, 48 p. (Paper planes teens)

Ceci n'est pas un livre d'histoire ordinaire. C'est Terrible Times. On vous aura prévenu !
Toi aussi, tu peux lire en anglais !

---
Diary of a wimpy kid
de Jeff Kinney
Penguin Books, 2007, 217

It's a new school year, and Greg Heffley finds himself thrust into middle school, where undersized weaklings share the hallways with kids who are taller, meaner, and already shaving. The hazards of growing up before you're ready are uniquely revealed through words and drawings as Greg records them in his diary.
---
Fantastically great women who changed the world
de Kate Pankhurst
Bloomsbury, 2016

Bursting full of beautiful illustrations and astounding facts, Fantastically Great Women Who Changed the World is the perfect introduction to just a few of the most incredible women who helped shaped the world we live in.

List of women featured: Jane Austen, Gertrude Ederle, Coco Chanel, Frida Kahlo, Marie Curie, Mary Anning, Mary Seacole, Amelia Earhart, Agent Fifi, Sacagawa, Emmeline Pankhurst, Rosa Parks, Anne Frank
---
Hannah et le trésor du dangerous elf
de Stéphanie Benson
Syros, 2014, 110 p. (Tip Tongue)

Sur le Ferry qui l'emmène avec son jeune frère Hugo en Irlande, Hannah dérobe une peluche en forme de Leprechaun, le célèbre petit lutin irlandais. Elle va très vite comprendre que le lutin possède des pouvoirs magiques... Et qu'il a un caractère épouvantable !
---
I didn't do my homework because...
de Cali, David, Chaud, Benjamin
Chronicle Books - U.S.A., 2014

How many excuses are there for not doing homework ? Let us count the ways : Giant Lizards invaded the neighborhood. Elves hid all the pencils. And then there was that problem with carnivorous plants... The excuses go on and on, each more absurd than the next and escalating to hilarious heignts.
---
King Arthur
de Benjamin Strickler
Harrap's school, 2016, 32 p. (Read in English)

En anglais, très illustré, avec du vocabulaire expliqué, légende du roi Arthur et de ses chevaliers de la Table ronde.
---
---
Marie Curie
de Isabel Sanchez Vegara
Frances Lincoln, 2016, 32 p. (Little People, BIG DREAMS)

Discover the live of Marie Curie.


---
Romeo & Juliet in Las Vegas
de Rupert Morgan, William Shakespeare
Didier, 2013, 59 (Crazy Classics)

Lorsque Romeo Montague et Juliet Capulet, descendants de familles mafieuses rivales, se rencontrent et tombent éperdument amoureux, les problèmes surgissent... La tragédie de Shakespeare change de décor : nous sommes à Las Vegas en 1979, avec Juliet, Romeo et… Elvis Presley !
---
Ruby Brides goes to school : My true story
de Ruby Bridges
Scholastic, 2009

In 1960, six-year-old Ruby Bridges walked through an angry crowd and into a school where she changed history.

This is the true story of an extraordinary little girl who helped shape our country when she became the first African-American to attend an all-white school in New Orleans. With simple text and historical photographs, this easy reader explores an amazing moment in history and the courage of a young girl who stayed strong in the face of racism.
---
Sherlock Holmes and the Duke's son
de Arthur Conan Doyle
Oxford University Press, 2000, 56 p.

Dr Huxtable has a school for boys in the north of England. When the Duke of Holdernesse decides to send his young son there, that is good news for the school. The Duke is a very important person, and Dr Huxtable is happy to have his son in the school. But two weeks later Dr Huxtable is the unhappiest man in England. Why? And why does he take the train down to London and go to Baker Street? Why does he need the help of the famous detective Sherlock Holmes? Because someone has kidnapped the Duke's son...

---
---
The hound of the Baskervilles
de Anna Culleton
Harrap's school, 2019, 43 p. (Read in English)

Une malédiction pèse sur les Baskerville qui habitent le vieux manoir de leurs ancêtres, perdu au milieu de la lande sauvage du Devon. Le dernier de leurs ancêtres a été mystérieusement assassiné par un chien gigantesque...
---
Welcome to star school
de Michaela Morgan, Cathy Brett
Didier, 2013, 41 p. (Class acts)

Jack, Debs et Melody sont plutôt des artistes. Mais dans la légendaire Star School dans laquelle ils sont admis, des phénomènes étranges se produisent...
---
What is Brian?
de Rupert Morgan
Didier

C'est un matin comme tous les autres… Du moins en apparence. Sur le chemin du collège, Jack et Jenny croisent leur ami Brian. Il marche lentement et pousse des grognements bizarres. Il est étrangement pâle. Il est… mais, au fait… what is Brian?!
---
What is climate change ?
de Gail Herman
Penguin Workshop, 2018, 108 p.

Learn more about what climate change means and how it's affecting our planet.
---
What was the first Thanksgiving ?
de Joan Holub
Penguin Workshop, 2013, 105 p.

After their first harvest in 1621, the Pilgrims at Plymouth shared a three-day feast with their Native American neighbors. Of course, the Pilgrims and the Wampanoag didn't know it at the time, but they were making history.
---
Who is Barack Obama ?
de Roberta Edwards
Penguin Workshop, 2017, 103 p.

As the world now knows, Barack Obama has made history as our first African-American president. With black-and-white illustrations throughout, this biography is perfect for primary graders looking for a longer, fuller life story than is found in the author's bestselling beginning reader Barack Obama: United States President.
---
Who was Martin Luther King, Jr ?
de Bonnie Bader
Penguin Workshop, 2008, 105 p.

Dr. Martin Luther King, Jr. was only 25 when he helped organize the Montgomery Bus Boycott and was soon organizing black people across the country in support of the right to vote, desegregation, and other basic civil rights. Maintaining nonviolent and peaceful tactics even when his life was threatened, King was also an advocate for the poor and spoke out against racial and economic injustice until his death—from an assassin's bullet—in 1968. With clearly written text that explains this tumultuous time in history and 80 black-and-white illustrations, this Who Was? celebrates the vision and the legacy of a remarkable man.
---
Harry Potter, 01. Harry Potter and the Philosopher's Stone
de J. K. Rowling
Bloomsbury, 1997, 223 p.

Harry Potter thinks he is an ordinary boy - until he is rescued by a beetle-eyed giant of a man, enrols at Hogwarts School of Witchcraft and Wizardry, learns to play Quidditch and does battle in a deadly duel. The Reason : HARRY POTTER IS A WIZARD !

---
---
Harry Potter, 03. Harry Potter and the Prisoner of Azkaban
de J. K. Rowling
Bloomsbury, 1999, 317 p.

Harry Potter, along with his best friends, Ron and Hermione, is about to start his third year at Hogwarts School of Witchcraft and wizardry. Harry can't wait to get back to school after the summer holidays. (Who wouldn't if they lived with the horrible Dursleys?) But when Harry gets to Hogwarts, the atmosphere is tense. There's an escaped mass murderer on the loose, and the sinister prison guards of Azkaban have been called in to guard teh school...

---
The famous five. Five on a treasure island
de Enid Blyton
Hachette, 1988, 183 p.

In their first adventure, the Famous Five find a shipwreck off Kirrin Island. But where is the treasure? The Famous Five are on the trail, looking for clues, but they're not alone. Someone else has got the same idea!
---